Continuing Education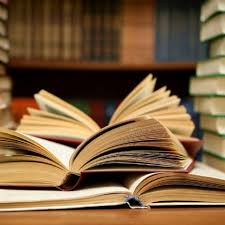 Privileged as I am to serve as one of your pastors, I have found encouragement in our congregation's heritage of higher education. Since July 2014 I have been working towards my Doctor of Ministry degree through the Methodist Theological School in Ohio, taking one week of class twice per year. From January 28 through March 2, 2019 I will be engaging in a study leave which is in accordance with our United Methodist Book of Discipline. Each four years, a pastor is entitled to four weeks of continuing education/study leave. This is in addition to, not a part of, your pastors' vacation, personal, and sick time.
The leave that I will take is for the purpose of focusing on the research of and writing my thesis. My degree will be in the area of Leadership for Transformational Change. While I will return to worship and my pastoral responsibilities on March 3, 2019 I will continue in my final edits and revisions in anticipation of completion of my degree in May 2019.
My leave has been supported and approved by my District Superintendent, Rev. Linda Middelberg, and by the Staff/Parish Relations Committee of Church of the Master. While I am away, Rev. Jennifer Casey will care for all matters of preaching, leading, and pastoral care. Her Sabbath will remain Friday, with Saturday serving as her day off. Our first class of commissioned Congregational Care Ministers, our Stephen Ministers, and the staff will continue to assist her in caring for the needs of the congregation.
At the end of my study leave I will travel to St. Louis, Missouri, to attend the Special Session of the United Methodist General Conference. As an alternate delegate from West Ohio, I hope to support our Annual Conference's voting delegates and to gather as much information as I can to best lead alongside Pastor Jennifer in the season which follows the sessions' adjournment.
With the exception of travel for General Conference, I plan to remain located mostly at home, studying and writing hosted in another Westerville congregation. I want to remain present with my family, being a committed partner and parent. I ask your patience as I move around the parsonage and our community in allowing Pastor Jennifer to lead and serve. I will not be monitoring my church email account or office voicemail with regularity.
I ask that you keep me and my family in prayer as we engage in this sacred season of study and work. I look forward to being back in ministry with each of you!